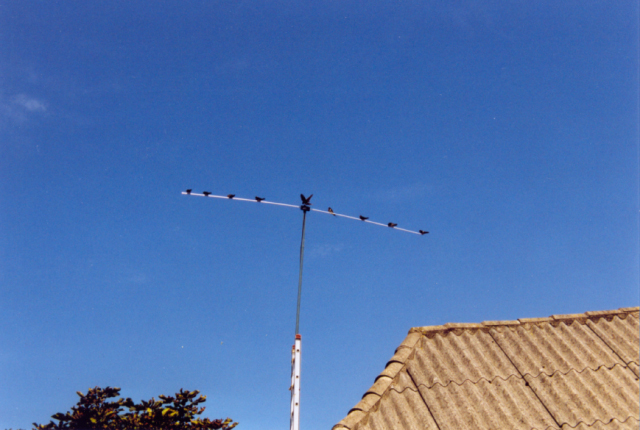 Temporary antenna tower (an aluminum ladder) for my 6 meter antenna, at my old summer
residence, 1.5 Km south of Paris in the western part of Jylland, Denmark. The antenna
system was a residence for nine quite young swallows - what a great nature...
Hi and welcome to my web site. I hope the site fits your interests, hobbies and fulfill all information needed too...
This web site contains information of many areas. At the left is a menu list of "headlines" of these areas.
You will find information about some of my Amateur Radio projects under the "Homebrewed" menu in the left.
Because some information is reached by links, to other persons web sites, I am not responsible for the contents of these sites - not at all!!! It is your own responsibility!!!
Enjoy the ride...
Kind regards
Bjarke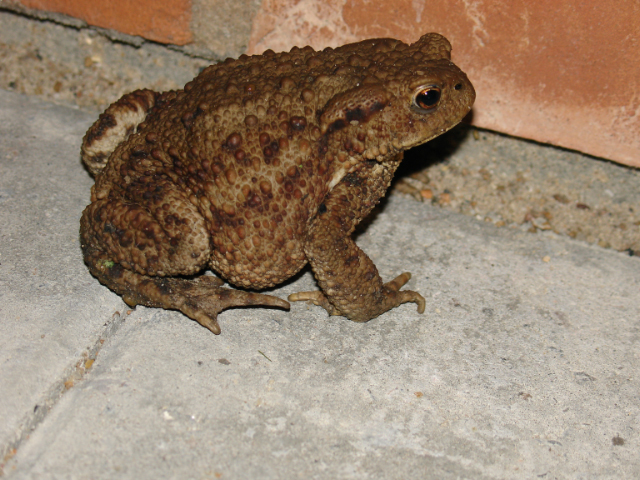 One of my "friends"...
OZ5DSB - Danish Railway Radio Club